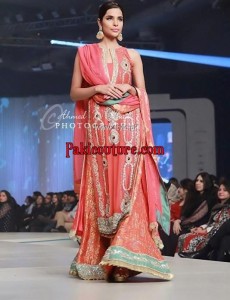 Style360 Bridal Couture Fashion Dresses Available at reasonable price. PakiCouture.Com provides best quality and beautiful bridal – wedding wear online. Our website is an easy way to shop for these lovely dresses by style360 Bridal Couture. You will be able to find here all the latest collection and stylish Pakistani dresses.
We can turn the wedding dress of your dreams into a reality. So, on one of the most important days of your life, you look and feel sensational. Brides-to-be want to look fantastic on their wedding day and, at Paki Couture, we do our utmost to ensure they do.
 We can customize any outfit the way you would like it, including color, stitching, and embroidery.
  To place an order E-mail at Saba@PakiCouture.Com 
OR
Simply WhatsApp here: 0092-323-2818196