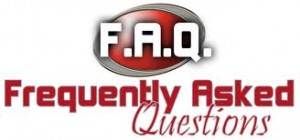 Do you ship out to Canada ? Where are you based?
Yes we supply our collection worldwide. We are based in Karachi-Pakistan.
On your website, price are mentioned in $, how can they be viewed in other currency?
We have mentioned the price in US Dollars so that it can be easy for majority of our customers as US Dollar is more convenient for them to evaluate. For your convenience, we have also installed the currency converter box on right hand side panel at bottom on our website. Just enter the price and select the currency you want to be displayed and the result is shown instantly.
Are they stitched dress prices?
The prices mentioned on our website are for un-stitched suits except for the ones in category: Abaya, Readymade Dresses, Readymade Kurti, Branded Ready to wear / Pret and Girls / Boys Dresses.
All these suits can be stitched in any size as per your instruction. We can customize any outfit the way you would like it. We make the dress exactly as per the design and pattern shown in the picture.
Stitching charges varies depending on the work and design shown in the picture.
Generally cotton lawn suits as per picture are stitched in the range of US$20 – US$25 per suit.
Any alteration in readymade suits costs additional US$5 and we need 2 days time too.
Chiffon Dresses, Party Wears, Panel Frocks & Anarkalis are stitched in the range of US$35 – US$45 per suit and Bridal Wear (Shararas / Ghararas) are stitched in the range of US$50 – US$70 per suit.
If you want plain stitching without any design, pattern, laces, necklines etc. with finishing only in A-Line style, then the charges are US$15 per suit. The choice is yours.
I have placed my order, now what's next?
Your measurement and order specs will be reviewed by our design team. We'll get back to you shortly and request you to double check reconfirm your measurements and additional notes so that we can proceed to your order quickly.
Does the pricing include shipping?
No. Since the shipping cost is different for each destination, we have mentioned the price without adding any shipment charges. Visit: http://www.pakicouture.com/shipment-charges
How can I get your size chart?
Please visit: http://www.pakicouture.com/size-chart
Here you will find our standard sizes. If you want custom made then you may let us know your measurements.
How can I check the status of my order?
Upon dispatch of your order, we'll email you an online tracking number. You are welcome to e-mail queries related to your purchase.
Do you accept payment via paypal? As i find this more secure than transferring money, i know alot of people who have had their money taken and no goods received.
Unfortunately Paypal has not yet started their services in Pakistan so we are unable to accept the payment via paypal.
Once we will receive your order and payment you will 100% get your goods, Don't worry
Acceptable modes of Payment are:
1) Money Exchange Western Union
2) Money Exchange Moneygram
3) Online Skrill – (Visa / Master / American Express accepted)
4) Via Direct Bank Transfer
5) Online Xoom.com (A serice by PayPal)
6) Online Transferwise.com
Can I suggest changes to an outfit?
Sure. All the suits can be stitched in any size as per your instruction. We can customize any outfit the way you would like it, including color, stitching, and embroidery.
How can I order?
We have two order procedures, please visit: http://pakicouture.com/how-to-order
How long would it take for you to arrange the stock?
It depends on the type of your order, kindly send details of your requirement and we will let you know the estimate time required. If you require unstitched, then we will need 6 – 8 days time but if you want stitching to be done by us, then it will depend on the work and nature of your order. Normal stitching require additional 15 days but party wear / bridal wear can take 4 – 6 weeks time in order to complete the handwork too. Readymade dresses can be dispatched the very next day of your order.
If I order the outfits, can my family pick it up from your location? Is the price on the pictures the final price without shipping?
Yes If you order online, we will make your order complete and your family can pick from our place any time. These price mentioned are final price if you order less than 12 pcs.
If there is any defect in your material then what do you do?
We have strict control of inspection and quality checking. There is always a re-check of each and every single piece before dispatching it to our customers. Alhamdulillah, we have no any single complain history. Don't worry about this, we are here to take care of everything. We have all well experienced and trained professionals in our team. We assure you that there will be never any situation from our side due to which you will have to claim your money back as we do not want a one time business. We want regular business, long term business and voluminous business. We absolutely understand that customer satisfaction is very essential to keep the business in running mode.
Is it safe to shop online?
Shopping online with us is safe, and we take the utmost care to ensure your personal details remain private. You will surely gain your faith in us once committed in business relations InshaaAllah.
Is the price includes shipping and stitching?
No the price is only for the suit without shipping and stitching. Only Readymade suits includes stitching but not shipping.
What are your payment terms? Will you do business with us on consignment basis or credit basis?
Basically our company is totally a service oriented company. We are just suppliers and not any kind of brand owner. We are sorry but we do not deal on consignment or credit terms. We only accept 100% payment in advance.
What is the approximate shipping time to the east coast of the United States? What manner of shipping do you use? Can shipping be expedited for an additional cost? Thank you in advance for your response.
Shipping time will be 4-5 days. We use courrier service DHL, FEDEX & SKYNET to deliver the dresses world wide. No, shipping cannot be expedited for less than 4 days by additional cost too.
Do you do wholesale? And if so, how can I get a bulk wholesale quotation?
Simply tell us the item names along with the required quantity and sizes and we'll craft you a wholesale quotation based on your requirement.
The prices mentioned on our website are on wholesale basis. Also you can get additional discounts. View Our Discount Packages at: http://www.pakicouture.com/discount-offers
Where do you deliver?
We are able to deliver goods to anywhere with Posts And Couriers, what ever you like. We ship worldwide.
How long does it take to receive our order?
Please know that turnaround times vary dress to dress. However, we ensure the delivery of your order keeping the following turnaround times in mind:
Ready Made: 4 to 6 days
Un-stitched Suits: 4 to 6 days
Stitched Suits: 12 to 15 days
Special Occasions and Bridal: 45 to 50 days.
Evening and Party Wear: 35 to 40 days
Casual Wear: 20 to 25 days.
Add 3 to 4 days to deliver anywhere in the world.
Ur images of the suits, if I order will it be exactly the same as the pictures?
Yes sure, it will be made same as its shown in the picture & can be customized in any way u require.
What fabric do u use for partywears and bridalwears?
It depends on the suit but we mainly use pure natural soft chiffon fabric and jamawaar fabric wherever required. For trouser we use pure raw silk and for lining fabric we use pure china silk. If any special requirement, that can be arranged.
What are the shipment charges?
We offer FREE Shipping within Pakistan.
Shipping cost for UK, USA, Canada & India is as follows:
– UK – Charges for 1st suit is US$20 and the additional cost for each suit is US$4 only.
– USA / Canada – Charges for 1st suit is US$25 and the additional cost for each suit is US$7 only.
The above charges are for shipment made through DHL courier and the goods will reach in 3-4 days time.
For other countries, please visit: http://www.pakicouture.com/shipment-charges
I am from UK. If I order more than one item is the delivery charged separate for each or just once?
It depends on kgs, 1st kg costs 13 GBP and additional each 3 gbp.